Swerts convenience store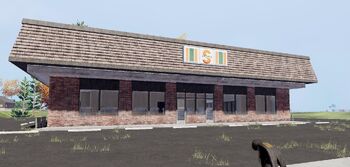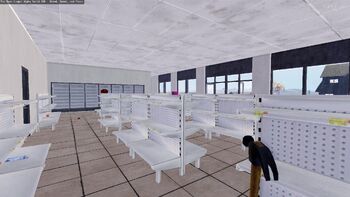 Swerts Convenience Stores, added in Alpha Build 003 were the first retail type building to be implemented into the game. They can be found in towns and occasionally and suburbs. The stores commonly contain food items and consist of a main shop floor, small back rooms and a roof which can be accessed via an outdoor ladder. The shop is named after $100 Kickstarter backer "Swert".
Version
Change
Build 010h

Some detail objects have been added to the Swerts rooftops.

Build 009

The Swerts store has undergone some substantial texture changes to enhance general grunginess and wear.
Swerts now only have a 1% chance of spawning in Suburban zones.
Swerts now have a 20% chance of appearing in Town zones.

Build 008b

The various weapon spawn rates behind the counter of a Swerts store have been tweaked a bit.

Build 003

New building: Swerts Convenience Store.